| | | | |
| --- | --- | --- | --- |
| | | | |
| | | Programs and Services | |
| | | Health Care Navigator | |
| | | Head Start/Early Head Start | |
| | | Employment/Training Services | |
| | | WIC | |
| | | Family Assistance | |
| | | Secret Santa | |
| | | Heating/Cooling Assistance | |
| | | Housing Services | |
| | | Senior Services | |
| | | Transportation Services | |
| | | Development | |
| | | | |
| | | | |
| | | | |
| | | About Community Action | |
| | | News | |
| | | Reports | |
| | | Contact Us | |
| | | Frequently Asked Questions | |
| | | Community Action Links | |
| | | Employee Links | |
| | | Home Page | |
| | | | |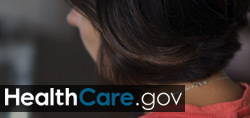 Health Care Navigator



Helping you find the health insurance that's right for you through the Affordable Care Act


Get the help you need navigating the Health Care Marketplace. Contact our Health Care Navigator.



The Affordable Care Act created the positon of Health Care Navigator to assist consumers with the Marketplace. The goal of the Affordable Care Act is to help millions of uninsured and underinsured Americans obtain health coverage. The Marketplace was created for consumers to learn about and obtain health coverage.



Health Care Navigators can assist you through the eligibility and enrollment process of finding affordable health coverage in the Marketplace.



The Marketplace lets you know that types of health coverage for which you may qualify. You can also compare options before purchasing health coverage.



After Open Enrollment ends, you can enroll in health coverage through the Marketplace only if you qualify for a Special Enrollment Period due to change in household, income and some other factors.



Health Care Navigators can help you set up an account and enroll in the Marketplace but Navigators cannot tell you which health coverage to select.



Our Health Care Navigator can assist Marketplace consumers in Washington, Morgan and Noble Counties.


Contact the WMCAP Health Care Navigator
at 740-373-3745 or 740-962-3827

Visit the Health Care Marketplace: www.healthcare.gov



Washington-Morgan Community Action was funded by the Ohio Association of Foodbanks to serve as a Consortium Member Organization and provide the Health Care Navigator. The Ohio Association of Foodbanks partners with and was funded by the Centers for Medicare and Medicaid (CMS) to provide assistance with enrollment in health insurance plans available through the Marketplace.