| | | | |
| --- | --- | --- | --- |
| | | | |
| | | Programs and Services | |
| | | Health Care Navigator | |
| | | Head Start/Early Head Start | |
| | | Employment/Training Services | |
| | | WIC | |
| | | Family Assistance | |
| | | Secret Santa | |
| | | Heating/Cooling Assistance | |
| | | Housing Services | |
| | | Senior Services | |
| | | Transportation Services | |
| | | Development | |
| | | | |
| | | | |
| | | | |
| | | About Community Action | |
| | | News | |
| | | Reports | |
| | | Community Resources | |
| | | Contact Us | |
| | | Frequently Asked Questions | |
| | | Community Action Links | |
| | | Employee Links | |
| | | Home Page | |
| | | | |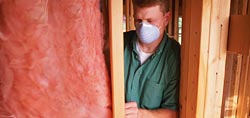 Employment and Training Services

Workforce Investment Act (WIA)

The Workforce Investment Act, or WIA, consists of programs for employment and employment related training for the general population including anyone who has a barrier that makes it especially difficult for him or her to find work. Self-service or "core services" are provided to everyone over age 18. Core services include the use of the Internet to search for jobs, providing information about programs in the area and information about the labor market. Individuals who have specific problems that may cause them difficulty in finding employment at a self-sufficient level will be considered for more intense services such as case management and training.



The youth program is for both "in school" and "out of school" youth age 14-21 and offers numerous forms of employment training, leadership development, decision-making support, mentoring, supportive services and assistance.



Those in Washington County who are interested in participating in the WIA program need to visit the main office to talk to the WIA Resource Room Specialist.


Senior Aide Program/Title V

The Senior Aide /Title V Program provides work experience and on the job training leading to a job in the community for low-income individuals over the age of 55. The Senior Aide Program provides 20 hours of work in community service in order to help trainees re-enter the workforce or update skills in order to obtain better jobs. In some circumstances, this program can pay for occupational skill training or on the job training with private employers. This program also provides case management and works with individuals to remove barriers to employment.



If you would like to participate in the Senior Aide Program in Washington or Morgan County, contact the main office.