| | | | |
| --- | --- | --- | --- |
| | | | |
| | | Programs and Services | |
| | | Health Care Navigator | |
| | | Head Start/Early Head Start | |
| | | Health Services | |
| | | Family Assistance | |
| | | Secret Santa | |
| | | Heating/Cooling Assistance | |
| | | Housing Services | |
| | | Senior Services | |
| | | Transportation Services | |
| | | Development | |
| | | | |
| | | | |
| | | | |
| | | About Community Action | |
| | | News | |
| | | Reports | |
| | | Community Resources | |
| | | Contact Us | |
| | | Frequently Asked Questions | |
| | | Community Action Links | |
| | | Employee Links | |
| | | Employee Newsletter | |
| | | Home Page | |
| | | | |


| | | | |
| --- | --- | --- | --- |
| | | | |
| November 2005 News | News page | | Archive |
| | | | |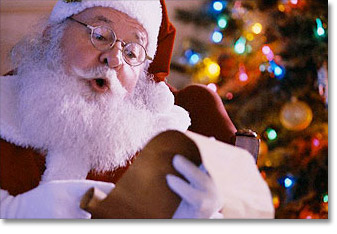 SHHH! It's Time for Secret Santa!

In partnership with the Washington County Commissioners, Washington-Morgan Community Action is once again providing the Secret Santa Program to the residents of Washington County. Secret Santa is a supplemental gift program that attempts to match low income families in need of Christmas gifts with generous residents and businesses throughout the county that are willing to share their Christmas spirit thorough donations and sponsorships.


The Secret Santa Program is underway for 2005. It is expected that the program will serve 1,000 children in Washington County. In 2004, 900 children received Christmas gifts through the program.



Washington-Morgan Community Action is in need of sponsors and donors for the 2005 program. The Secret Santa Program has seen a steady increase in the number of families requesting assistance over the nine years of its existence. Many families, for a variety of reasons, are unable to find the extra money for Christmas. Through sponsorships and donations, the program is able to provide toys, clothes and food to underprivileged families in Washington County.


Businesses, organizations and community members willing to sponsor a child or family are provided with names, sex, age and sizes along with a wish list of three items. Those who do not wish to sponsor a specific child or family can make cash donations or purchase toys. The donations enable the staff to purchase gifts for children that are not sponsored.


On Monday, October 24, 2005, Washington-Morgan Community Action will begin accepting applications for the 2005 program. Staff begins collecting names and wish lists early to ensure that the children will have gifts under the tree on Christmas morning.


Washington County residents interested in applying for the Secret Santa Program can receive an application at the main office of Washington-Morgan Community Action located at 218 Putnam Street in Marietta, Monday thorough Friday, 8:30am – 4:30pm.


Applications will be accepted through November 18, 2005. Applicants not currently enrolled in community action programs must provide proof of income, birth dates, and Social Security numbers for each child under the age of 12.


If you would like to sponsor a child for the 2005 Secret Santa program please call Sherry Rhodes at (740) 373-3745. If you would like to make a cash donation or would like more information about the Secret Santa program please call Catherine Rees (740) 373-3745.


Help make Christmas special for all!